India has several dream honeymoon destinations. Marriages are made in heaven but in India they are celebrated on a grand scale. These destinations offer a plethora of experiences beaches, pristine hill stations, dense forests,love icon Taj Mahal. There is so much to offer for the newly weds. We at S.A.M Tours help you extend the celebration of the Royal Indian marriage even the honeymoon becomes a part of the marriage. The newly weds are taken special care and they need not even ponder over the small niggling issues while being on honeymoon. Our hospitality gives them full room to enjoy their honeymoon and companionship. In this blog we will discuss some of the best honeymoon places in India has to offer. The navy blue cool waters of Lakshwadweep, beaches of Kerala and Goa,The snow capped peaks of High Himalayas,The olden sands of the Indian Desert.
Goa – One of the top Honeymoon Places in India
 Goa tops the list of famous honeymoon places in India. This state in western India is situated on the Arabian Sea . Before 1961, the state was a Portuguese colony, which has left many beautiful remnants, including seventeenth century churches and tropical spice plantations. Goa is also famous for its beaches. Some of the best-known beaches in Goa include Palolem, Agonda, and Baga.
In the south of Goa, the Dudhsagar Waterfalls are a must-see. These waterfalls are located in the heart of the Western Ghats and are nestled between the hills of the Bhagwan Mahaveer Sanctuary. The perfect honeymoon location, they offer views that are untouched by tourists. But don't just count on views. The beaches are complemented by live music and exquisite cuisine.
Aside from beautiful beaches, the state's attractions also include ancient churches and forts. If you're a beach lover, you'll love this honeymoon destination! Utorda Beach Resort is a fantastic choice for honeymooners. It's located near the Dudhsagar Falls and has a world-class spa. During your stay, you can indulge in some water sports and enjoy a day of relaxation.
There's so much more to Goa than just the beaches. While the winters in Goa are almost nonexistent, the rains in Goa can also be beautiful. The hinterland turns lush green, and the Mandovi River swells up. During rainy season, most tourists avoid visiting the beaches. But if you want to enjoy a romantic evening on a houseboat, you can do that as well!
Suggested Tour Packages
Manali – Best Choice for Honeymoon Places in India
Manali a beautiful hill station of Himachal Pradesh, India, is the perfect honeymoon destination for newlyweds. It is one of the few places in the world where you can enjoy a honeymoon surrounded by snow-capped mountains. Manali is one of the most beautiful hill stations in the world. You will be spoilt for choice when it comes to sightseeing, adventure sports, and cuisine. Here's a quick look at what makes Manali a perfect honeymoon destination.
First of all, you'll want to spend some time at the wildlife sanctuary. You and your new spouse can enjoy a romantic stroll amongst the lush green forest areas. You can even take a dip in the hot sulphur springs! This place is also home to Hadimba Devi Temple, the only temple in the world dedicated to the wife of Bhima. If you want to spend your honeymoon in nature, a nature walk in the Manali Wildlife Sanctuary is the perfect choice. Book Now – Golden Triangle Tour with Himachal Pradesh
Then, get out and explore Manali's breathtaking scenery. Explore the scenic beauty of the Himalayas from the Rohtang Pass, a world-famous tourist spot. Enjoy panoramic views of the Himalayas from Manali's Rohtang Pass. There are many other exciting activities to enjoy during your honeymoon in Manali, but don't miss the chance to spend quality time with your spouse by doing some hiking.
Kerala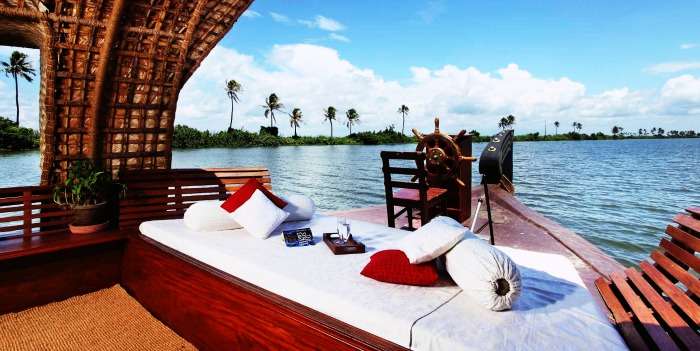 Travelling to Kerala as a honeymoon can be a great idea for a romantic getaway. The region is filled with beautiful beaches, enchanting backwaters, verdant hill stations, and lush green landscapes. The state is dotted with picturesque beaches, secluded island retreats, and historic monuments. It also has a wide range of activities and attractions, including bird and wildlife sanctuaries. The state's generous people make this state the ideal honeymoon places in India.
One of the most beautiful places in Kerala is the untouched village of Athirapally. Famous film director Maniratnam has shot many of his movies here. You can see waterfalls from your hotel room, or even swim in the pool and enjoy the view. This is the ultimate seclusion for a honeymoon. This secluded village is a hidden treasure of Kerala and a great honeymoon destination. If you're planning a trip to Kerala on your honeymoon, be sure to check out these places. Book Now – Golden Triangle Tour of Kerala
Wayanad is known for its endless spice plantations, and the air is fragrant with spice. The heart-shaped lake of Hridhayathadakam is another romantic destination in Kerala. Bekal is one of the most scenic locations in the state, and offers a contrasting experience of pristine beaches, backwaters, and breathtaking forts. Whether you're on a budget or are looking for a luxurious stay, there's a place for you.
Lakshadweep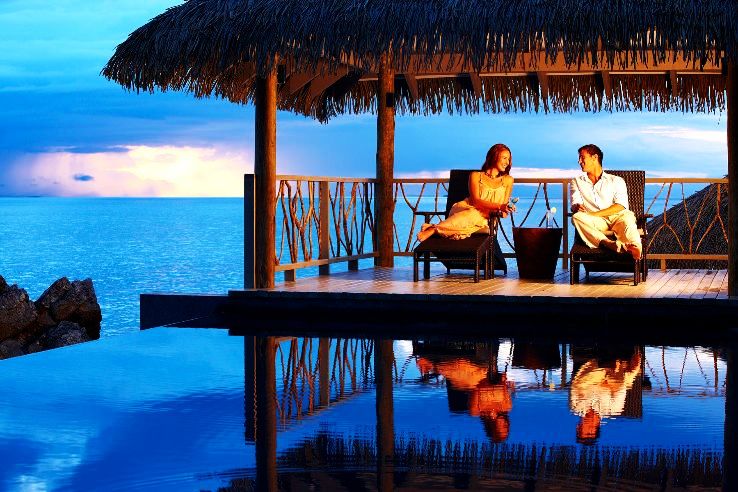 A romantic trip to the beautiful Lakshadweep islands is the perfect getaway for any couple looking for an exotic and beautiful honeymoon destination. Known for its pristine waters, this island paradise is a perfect choice for snorkeling, scuba diving, and water skiing. All these activities make Lakshadweep on of the top honeymoon places in India. Other fun activities include pedal boating, kayaking, and scuba diving. The island is also home to a beautiful lighthouse that offers spectacular views of the lagoon and minicoy islands.
Travelers arriving at Agatti Airport can spend the day exploring the island. The organizers will accompany them to the villas on the island. While sightseeing, couples can learn about the culture and traditions of the people. The friendly locals are an added benefit. The hotels in Lakshadweep offer excellent hospitality. Tourists can also participate in water sports such as kayaking, sailing, and parasailing.
A romantic trip to Lakshadweep offers many things to do, from snorkeling to fishing. If you have a love for nature, this is a great honeymoon destination. The pristine water and lush flora will make for a memorable experience. The island is also a great location for a honeymoon. You can explore the natural wonders of the islands, while being surrounded by nature and wildlife.
The best time to visit the Lakshadweep Islands is between September and February. Temperatures are around twenty degrees Celcius during this time. From March to May, the temperature goes up by two degrees Celsius, and June to August, the rainy season stops travel to the islands. In the summer, the island is overcrowded with tourists, but is ideal for a romantic honeymoon.
Darjeeling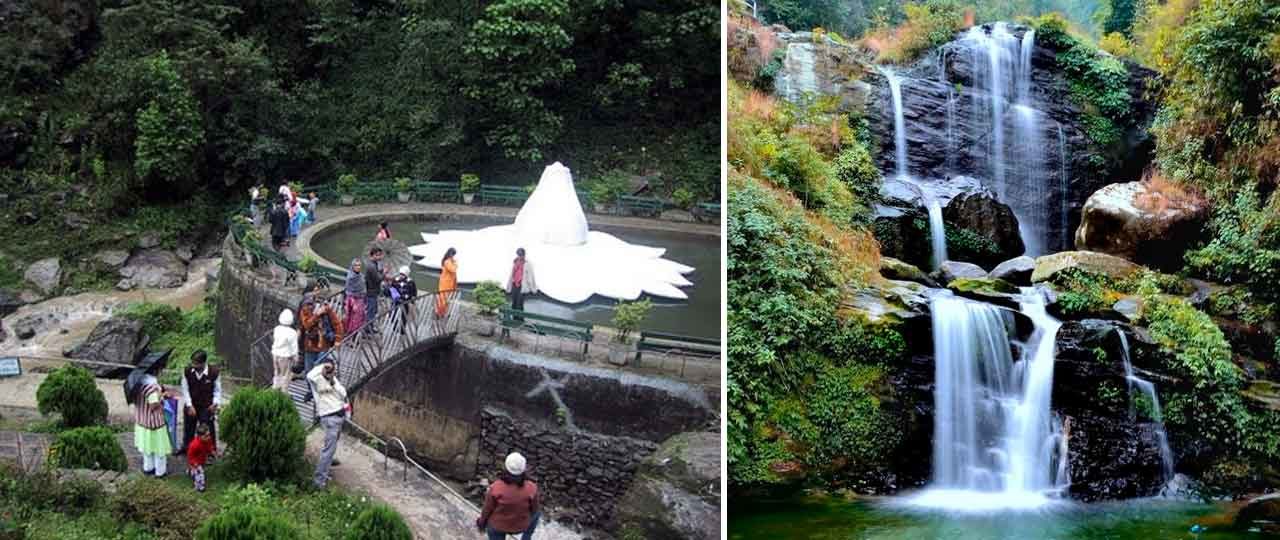 Among the many things to do on a Darjeeling honeymoon, you should try walking through the tea gardens. With a clear blue sky and soft breeze, you will find the ambiance romantic. While strolling in the tea gardens, you will likely see local women plucking the tea leaves and flipping them over to the basket they carry. If your budget allows, you can visit the world famous tea factories to learn how the tea is processed.
Another place to visit is the Rock Garden. The gardens have beautiful views of the mountains and are filled with shops where you can buy snacks and other souvenirs. The area is filled with art and design, and you can even buy your own paintings. It's definitely a romantic getaway for a honeymoon. It's also close to the border with Nepal, so you can't go wrong there. The views are simply breathtaking!
If you're looking for a romantic destination, Darjeeling is the perfect choice for honeymoon places in India. The renowned Tiger Hill, and the Mall Road are also great places to visit. There is also a ropeway, which provides spectacular views of Mount Kangchendzonga. Aside from this, there are also many bridges and artificial falls that make this a perfect honeymoon destination. The city is also home to the beautiful Kanchenjunga Mountain range. While there, you can take a romantic tea brewing class or taste some international varieties. Another romantic place to visit in Darjeeling is Glenburn Tea Estate, which boasts villas for rent. You can enjoy the scenery of this area while sipping a cup of tea. The city is a great place for honeymooners as the weather is pleasant and romantic.
Andaman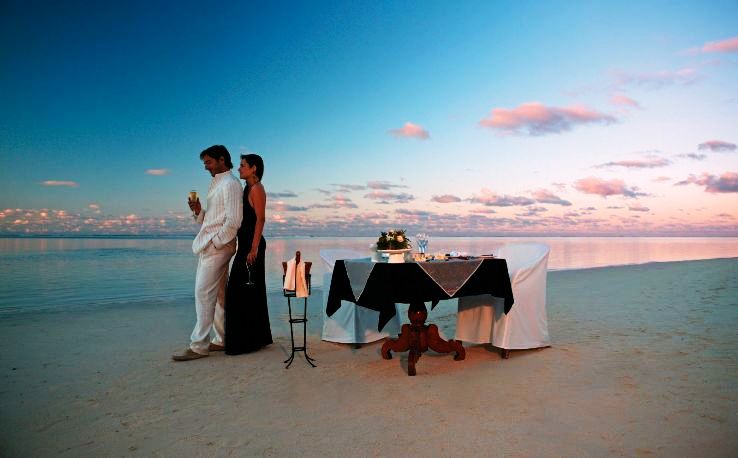 Andaman is one of the selected honeymoon places in India. Here are a few reasons why. Enjoy the breathtaking views, exotic sea foods, and warm service. Andaman is a wonderful destination for both foodies and nature lovers. You can also enjoy the romantic sunsets. Andaman is a perfect honeymoon destination for couples who are interested in adventure, nature, and secluded retreats.
Ferry services from Port Blair to Andaman give you the flexibility to see as much or as little of the island as you want. You can choose between the quiet and pristine beaches and explore the diverse attractions of this island. Diglipur, on the North Andaman Island, offers verdant views of the Saddle Peak and pristine nature. Diglipur is a great destination for honeymooners who are searching for secluded, scenic locations in Andaman without the luxury of a big resort.
Book Now : –
The Andaman Islands also boast a diverse ecosystem, with marine life and tropical rain forests. You'll have the chance to experience wild spotted deer, feral elephants, and numerous other wildlife. You'll also enjoy a scenic boat ride through mangrove forests. You can even hike up Mount Harriett National Park in Port Blair, which guarantees incredible views. Andaman also has two national parks that introduce you to the world under the water.
While Andaman has a lot to offer, you can relax in a beautiful resort. Many of these resorts have private beaches and beach-side restaurants. Candlelit dinners will be romantic and intimate, and the low-cost spa services will help you relax after a long day of exploring. A honeymoon in Andaman is the perfect occasion to celebrate your love with your partner.
Kashmir
Located in the beautiful valleys of India, Kashmir is the perfect honeymoon destination. The valleys of Kashmir are dotted with pristine views and lush greenery. The perfect honeymoon package would be incomplete without a trip to the strawberry valley or a shikara ride in the Dal Lake. The picturesque landscapes of Kashmir will make your honeymoon unforgettable. The valleys of Kashmir have something for every couple. If you're looking for a romantic experience, you've come to the right place. A romantic trip to Kashmir starts with a visit to the temple of Vaishno Devi. Located atop a hill, this temple is surrounded by lush pine and deodar trees, and a beautiful view of the valley. Couples who are newlyweds should make sure to visit the temple to see Vaishno Devi, which is considered the holiest place in Kashmir.
Book Now: –
If you are planning a honeymoon in Kashmir, you'll find many places to visit. You can spend the day exploring enchanting views of snow-capped mountains and green meadows. During the winter season, you can enjoy white water rafting. Alternatively, if you want to explore the winter season, try Pahalgam, an idyllic town near Srinagar. To reach Pahalgam, you can take the railway or airport from Jammu.
Udaipur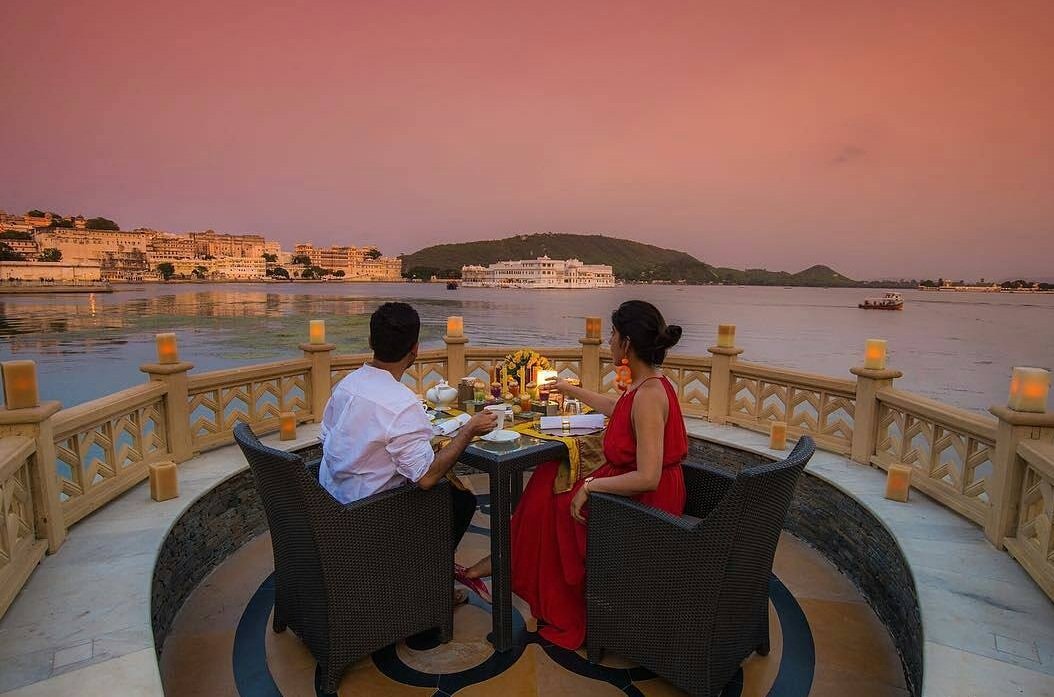 If you're planning a romantic getaway, you should consider visiting Udaipur, the city of lakes, for your honeymoon. This city is full of romantic attractions, and you can even take your new spouse to a palace. But before you decide on your Udaipur honeymoon, you should know a few things about the city. Here are some tips to make your Udaipur honeymoon a success.
One of the most romantic places in Udaipur is the city's Lake Pichola. The beautiful lake is known for its marble-colored waters and is best experienced during the evening. As the sun sets, the building walls glow golden yellow, contrasting with the water itself. This scene is sure to make you feel sappy and gushy! It is also a beautiful spot to spend a romantic evening with your new spouse.
Whether you choose a romantic hotel or a budget-friendly one, Udaipur is a beautiful honeymoon destination for couples who want to experience a bit of history with their new spouse. This city's historic palaces and lakes make for a romantic getaway that will be remembered for a lifetime. You can even take a post-wedding photo in front of one of the palaces and ride a boat on Lake Pichola for a romantic sunset.
Another romantic place for a honeymoon is Coorg. Known for its green beauty, this South Indian town is ideal for couples who want to spend quality time together. Enjoy sightseeing, visiting coffee farms, or going on a hike or trek in the area. Nainital is another romantic place to visit. You'll find a lake that looks just like a picture, and ancient temples dotted around the town. It is also one of the most affordable honeymoon destinations in India.
Agra
Agra is one of the most popular cities in India and a perfect destination for your special day. With its beautiful Taj Mahal, this city is a must-see for newlyweds. The city is also home to other notable attractions, including bazaars that are stuck in the past. For the ultimate romantic escape, consider spending a week in Agra.
Best way to experience this romantic city is to take a tour of the Taj Mahal. The iconic monument is a perfect setting for a romantic stroll in the evening. The Taj Mahal is particularly romantic when lit by moonlight. With many UNESCO World Heritage Sites to explore, Agra makes for the perfect honeymoon destination. The Taj Mahal itself is one of the most popular destinations in India for honeymooners.
Suggested Tour Packages
Pachmarhi
Spending your honeymoon in beautiful hill station like Pachmarhi can be a perfect idea. Known as the Queen of Satpura, this city is a perfect destination for a romantic getaway. Pachmarhi offers scenic beauty, beautiful waterfalls, and monuments. You can also visit the nearby city of Bhopal, which is famous for its historical monuments and bustling market places. Winters in Pachmarhi can be quite chilly, and temperatures can drop to four degrees Celsius, but a mild rainy season will keep the temperatures down. A jacket and spare pair of clothes are always useful. Hiking gear is also essential for visiting the beautiful hills. Make sure to apply insect repellents and bring plenty of layers. You should also plan for a bit of hiking while you are in Pachmarhi.