1. The Gateway of India
The Gateway of India is an arch-monument in Mumbai. It was built in the early twentieth century to commemorate the landing of King-Emperor George V in India in 1911, the first British monarch to visit India. The Gateway was constructed near Shyamaprasad Mukherjee Chowk. It has become a symbol of Mumbai, and can be seen in almost any tourist map. Its imposing design is reminiscent of a medieval fortress, and the architecture of the structure is spectacular and breathtaking.
The Gateway of India is a popular tourist attraction, attracting food stalls, vendors, and photographers. The gateway has been a focal point for many important events in Mumbai. The First Battalion of Somerset Light Infantry was the first major event to take place in the Gateway of India. It marked the last British troops leaving the country after India achieved independence. While many people visit this historic site to take photos, they should be prepared to wait an hour or two for the gates to open.
After viewing the Gateway of India, you should walk to Colaba Causeway, a shopping paradise that is just a short walk away. There, you will find stalls selling everything from junk jewelry to clothes. You can even buy books and street-food. College-goers are often attracted to this market. Just keep in mind that most shops close by 10 PM. There are numerous restaurants and cafes around the Gateway of India.
2. Elephanta Caves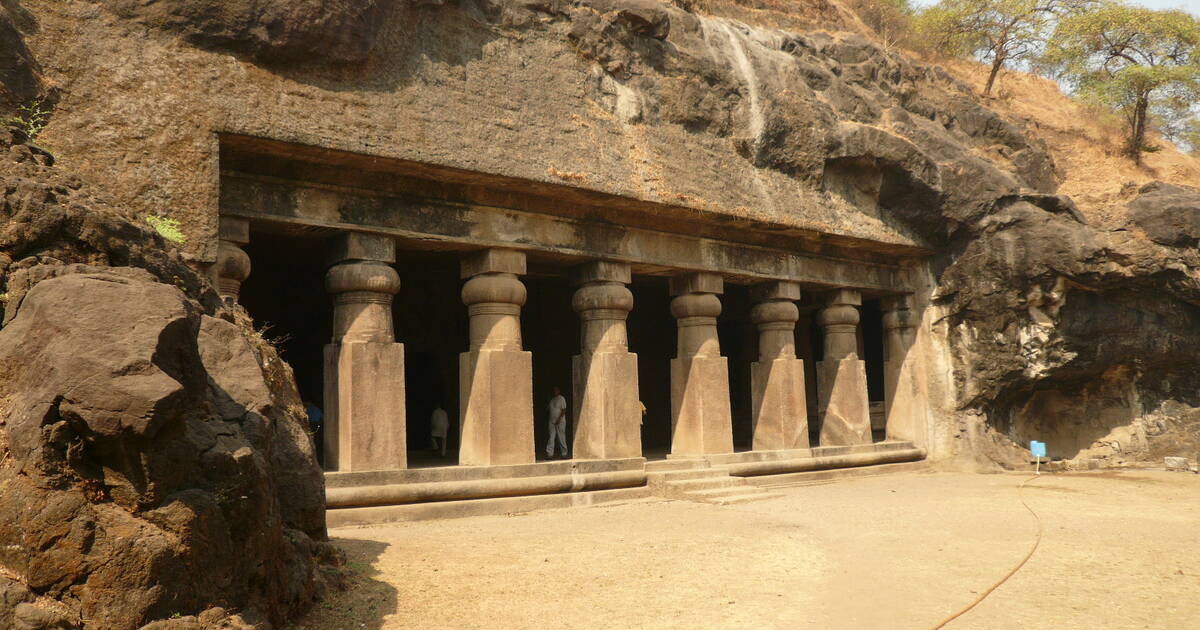 The Elephanta Caves are a collection of Hindu cave temples dedicated to the Hindu god Shiva. They are located on Elephanta Island, also known as Gharapuri, 10 kilometres east of the city of Mumbai, in the Indian state of Mahrshtra. To reach Elephanta Caves by boat, travel eastwards from the city. You will come across two small bridges connecting the island to Mumbai. Once you are on the island, you will find yourself staring into the waters of Mumbai Harbour.
There is a small entrance fee of 40 rupees per person (600 rupees for foreigners), and you can purchase tickets at the cave entrance. Entry fees include a development tax of 10 rupees. There are several souvenir shops and snack stalls along the way to the caves. Visitors should stock up on food before they visit. Remember to keep an eye out for monkeys! During your visit, you may want to spend some time at the government-run restaurant located near the cave entrance.
The Elephanta Caves are composed of seven caves, each one roughly the same size, spanning 60,000 square feet. They feature a rock-cut style of architecture and are composed of several large chambers and two smaller chambers. There is also a carving of a male with six arms on the outside of the cave. This temple is incomplete, so you must plan a visit accordingly. This ancient cave is well-worth the trip!
Suggested Tour Packages
3. Marine Drive Mumbai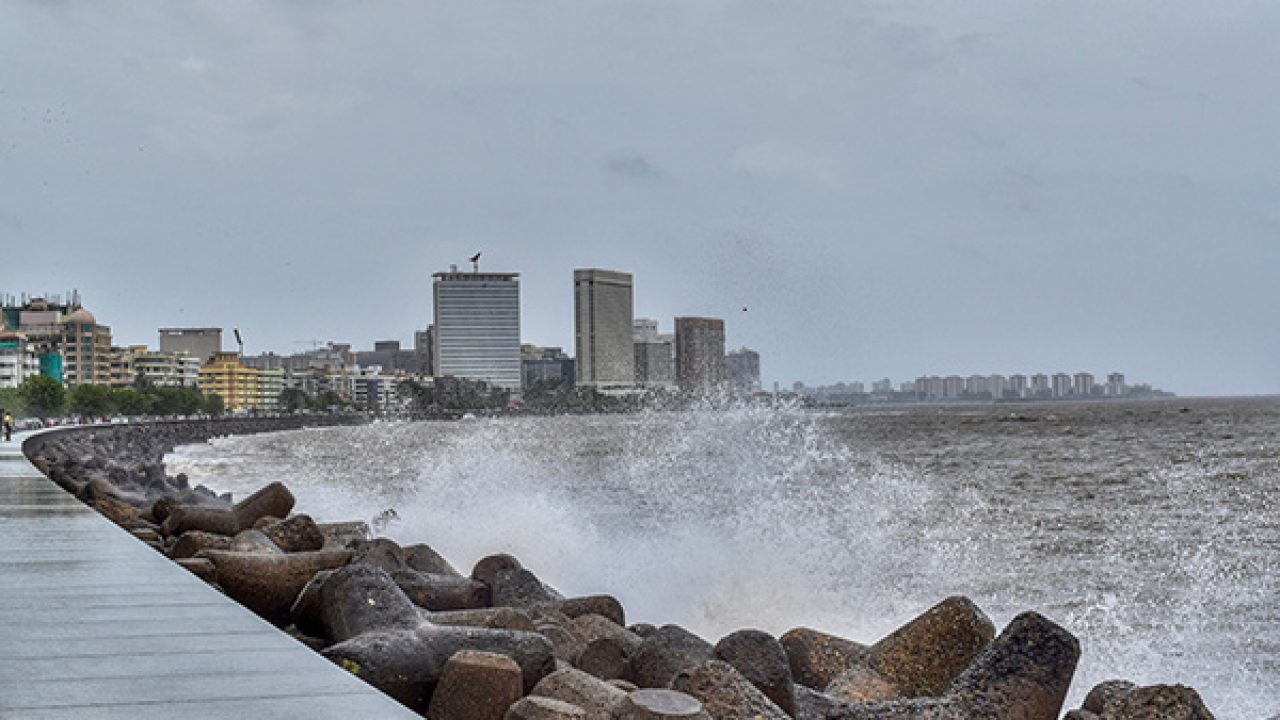 There's a great deal to do in and around the famous neighbourhood of Marine drive Mumbai, ranging from shopping to dining. Here are some suggestions for your next trip. The waterfront is filled with a number of beautiful buildings designed by famous Indian designers. The Art Deco style is a popular choice for many buildings along the area. The area is also home to many iconic single screen cinema halls. The buildings are reminiscent of the maritime theme that can be seen throughout the area.
The sea green hotel, for example, was originally a residential apartment for British army officials during the Second World War. The Intercontinental was built on the former site of the Bombay Club, and it had an ice-cream parlour known as Yankee Doodle. After the Second World War, the area became the epicentre of nightlife in Mumbai. The neighbourhood has a number of prominent restaurants, bars, and jazz clubs.
Travelers may choose to rent a car, take a black-and-yellow taxi, or make use of an app-based cab service. For a convenient and inexpensive way to get to Marine Drive, try a car rental service. Charni Road and Churchgate are both good options. You can also take an open-deck bus tour from CSMT or Churchgate to get to Marine Drive. You'll be glad you did!
4. Film City Mumbai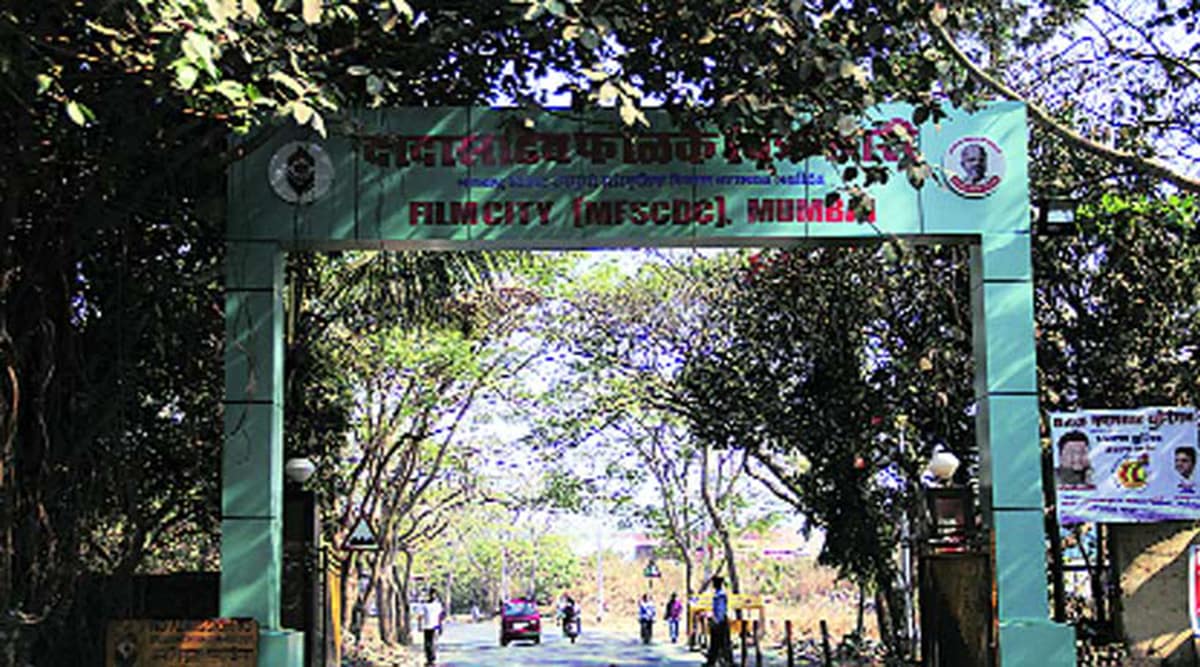 The Film City is an integrated studio complex that stretches over 520 acres in the suburbs of Mumbai. In addition to 16 studios, it includes 42 outdoor shooting locations. In 2008, five leopards were killed at Film City. The Sanjay Gandhi National Park demanded that Film City Mumbai return 51 acres of forest land to its protection area. The Film City's open-air studios can be toured by the public. The filming studios are also open to the public.
The Film City Mumbai studios are designed to look real, as well as to mimic real-world settings. With realistic scenery, fake villages, and other real-world environments, the productions can be shot in breathtaking quality. The Film City has become a staple location for the Hindi film industry, and has greatly contributed to it. A tour of film city will amuse you and you will et to know the Hindi movie industry in detail,Many locations at Film city will look familiar to you as you sure must have seen them in many Hindi Movies.
5. Haji Ali Dargah Mumbai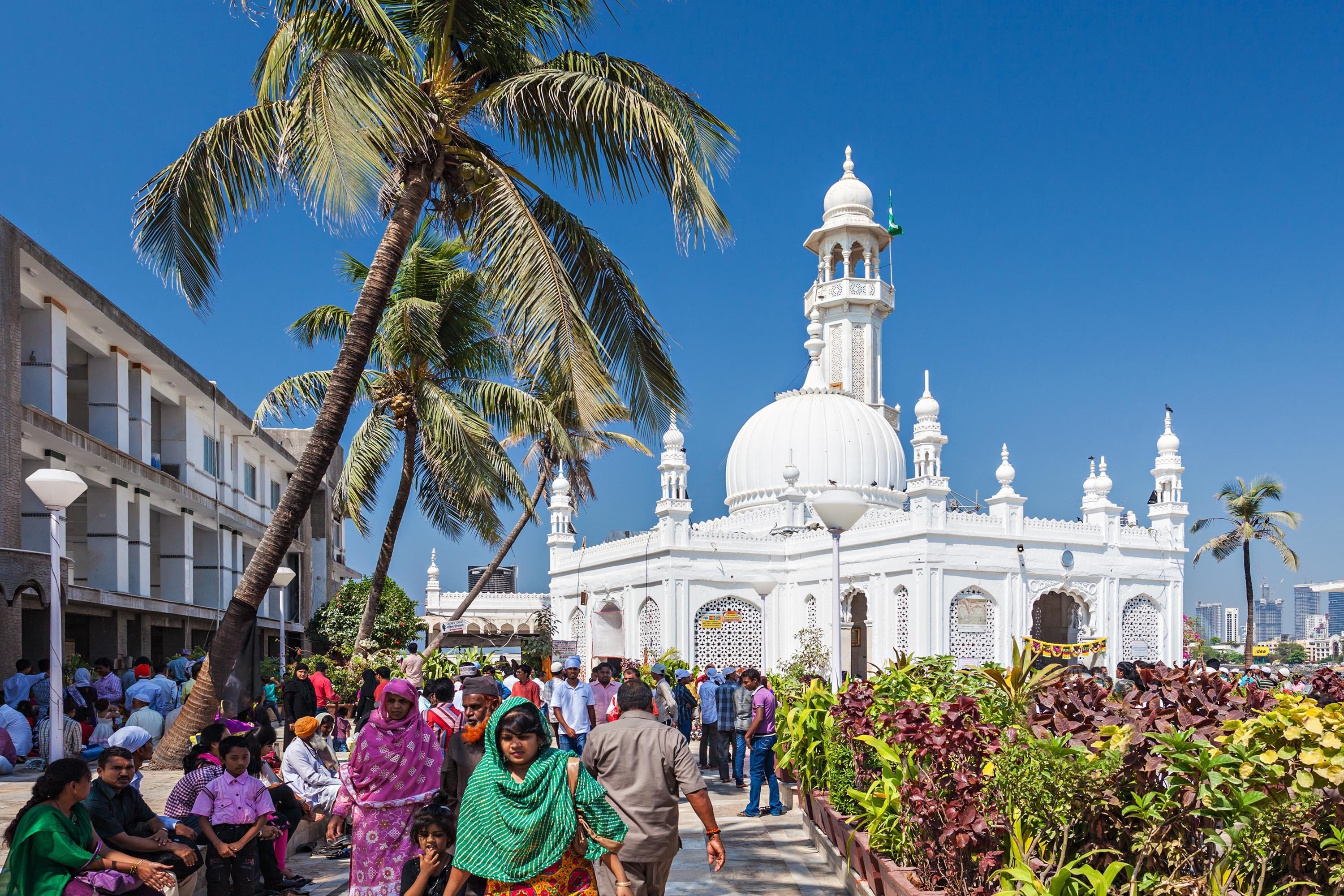 The storm which hit Mumbai on 26th July 1949, devastated all buildings and caused major damage, but Haji Ali Dargah was spared! The Sanatorium and Pathway were not affected by the storm, which was a miracle! The only thing that survived was the sheer fear of people being drowned inside the mosque! On the other hand, the sanctum sanctorum was not damaged and the people who were inside were not hurt.
The pilgrims can also view the three-storey sanatorium and the Qawwal Khana, the place where Qawwali performances are performed. Qawwali is a type of Islamic devotional music, which originated in the Indian subcontinent and is sung by the pious. Several Bollywood songs are performed in the shrine. Once inside, visitors can experience the profound beauty and tranquility of the Haji Ali Dargah.
If you are traveling by train, you can take a rickshaw or a taxi to the shrine. The nearest train stations are Mahalaxmi Station and Byculla Station. The mosque is located at a distance of about 3km from the city's central station. You can also reach Haji Ali Dargah Mumbai by taxi or auto rickshaw from Mumbai Central Station. The shortest way to reach the shrine is by taxi or auto rickshaw.
The Haji Ali Dargah is one of the most important heritage sites in Mumbai. It is home to a shrine dedicated to Sayyed Pir Haji Ali Shah Bukhari, a wealthy Muslim merchant who gave up his worldly possessions before completing the pilgrimage to Mecca. He travelled throughout the world before settling in Mumbai. If you are seeking spiritual peace, Haji Ali Dargah will help you achieve it.
Suggested Tour itineraries
6. Dharavi Slum, Mumbai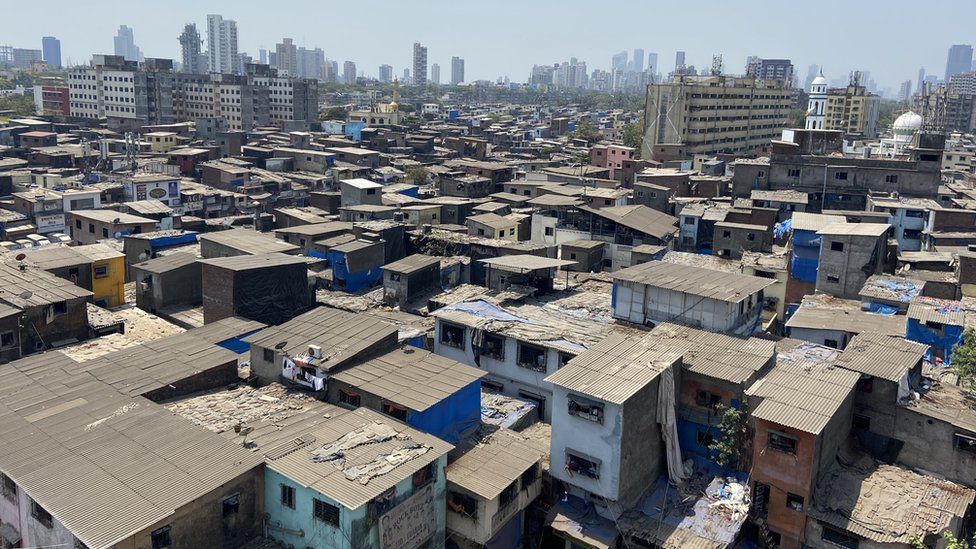 Although a slum in name only, Dharavi is one of the largest neighbourhoods in Mumbai, and is home to over ten thousand people per kilometre. There are also thousands of businesses and handicraft workshops in the slum. Almost everyone has a job, and there are upwards of 15,000 small enterprises. As a result, the area contributes over $600 million in GDP every year. Unfortunately, these businesses are not regulated and many of them employ children.
Despite the difficulties faced by residents, Dharavi is an amazing place to visit. This slum is home to popular break dancers, beat-boxers, and rappers. The local hip-hop culture is strong, and the area is a key contributor to the entertainment industry. Despite the bleak conditions and lack of basic amenities, residents of Dharavi are relatively well-off compared to those living in other areas of Mumbai. They have gas cooking, a steady supply of electricity, and an average cable connection. Some of them are even adding air conditioners to their homes.
Although the slum is considered safe by health officials, the city's slums are not immune to diseases. The Dharavi model could help curb the spread of COVID-19. But the challenges of controlling the virus in Dharavi are immense. But the city's urban slums can serve as a model for others to follow. For example, officials in the Makoko slum in Lagos could model Dharavi's policies and procedures.
7. Juhu Beach Mumbai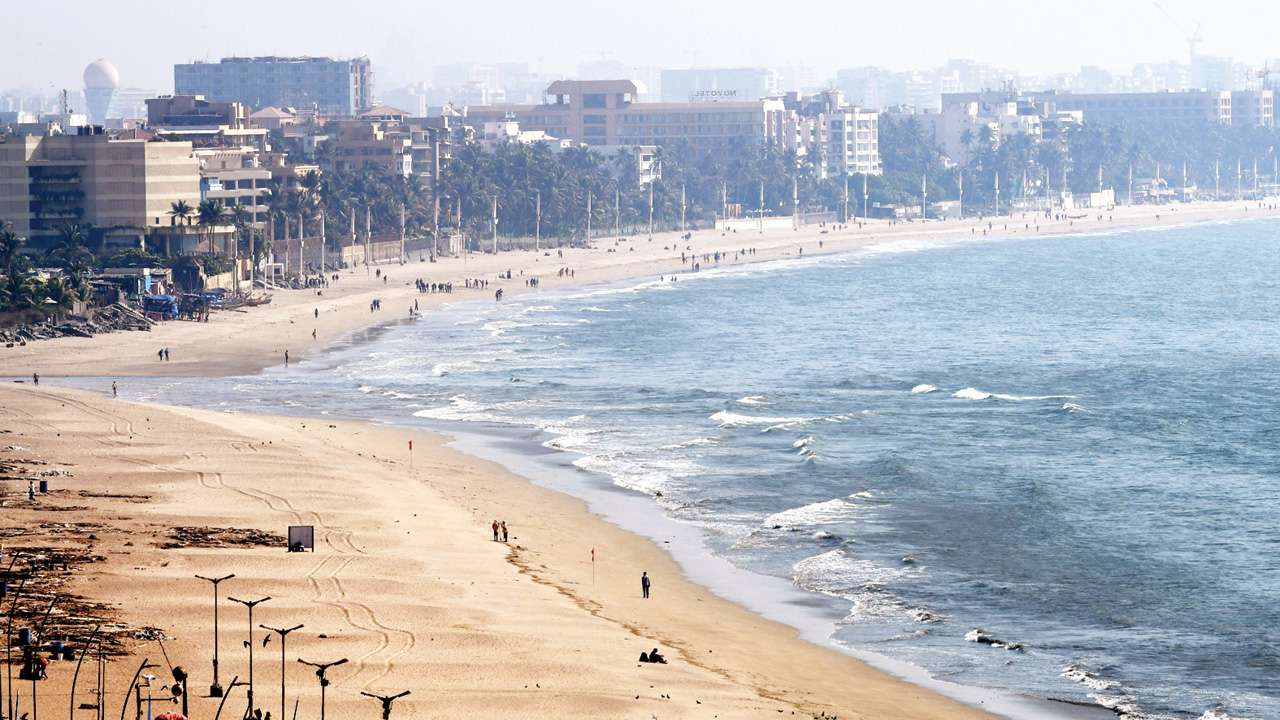 If you're visiting Mumbai, one of the most popular destinations is Juhu Beach. Juhu is known for its Juhu Chowpatty Beach, a popular stretch of sand where you can buy bhel puri and ice cream. Beachside bars are also available, serving cocktails and local beer. You can also visit the white marble ISKCON temple and dine on vegetarian fare and baked goods. Or, you can take a break from the beach at the Prithvi Theatre to see a contemporary play.
This beach is open 24 hours a day, so you can visit at any time of day. You can also visit during the night for some partying and a wholesome meal. The atmosphere of Juhu Beach Mumbai comes alive at night, and you'll see groups of people enjoying the waves and delicious snacks. Whether you're looking for a romantic night out or a fun-filled family reunion, Juhu is a great spot to spend the night.
Probably the best beach in Mumbai is Juhu. The grey sand and rugged shoreline make Juhu a popular choice for tourists and locals alike. You can catch the sun's rays as you lounge in the sand or enjoy a quiet evening. No matter what time of day it is, the Juhu Beach will keep you refreshed for the rest of the day. You'll leave feeling refreshed and rejuvenated.
8. Prince of Wales Museum
If you're planning a trip to Mumbai, you might want to consider visiting the Prince Of Wales Museum. This museum was originally known as the Prince of Wales Museum of Western India. Its goal is to document the history of India. You can learn a lot about the country's past by visiting this museum. You can find out about the country's culture, art, and history in this museum. Whether you are visiting for a day or a whole weekend, you'll want to check out everything that it has to offer.
If you love history and architecture, then you're sure to find something interesting at this museum. This museum was built in 1923 to commemorate the first visit of King George V to India. It features a collection of Indian miniature paintings and sculptures. There is an excellent shop and an outdoor cafe for visitors to enjoy. It's a great place for history buffs, as well as for the entire family. If you're looking for something to do in the vicinity of the Fort, the Prince of Wales Museum is definitely a must-see!
If you're looking for something a little more educational, try the museum's audio guide. Audio guides are available in many languages. There is also a cafe and museum shop at the museum, and there's free parking nearby. This museum is conveniently located in the heart of the city and close to many subway and train stations. If you're traveling by car, the museum is an easy walk away from the main terminals, and the museum is located near Churchgate.
9. Mumba Devi Temple Mumbai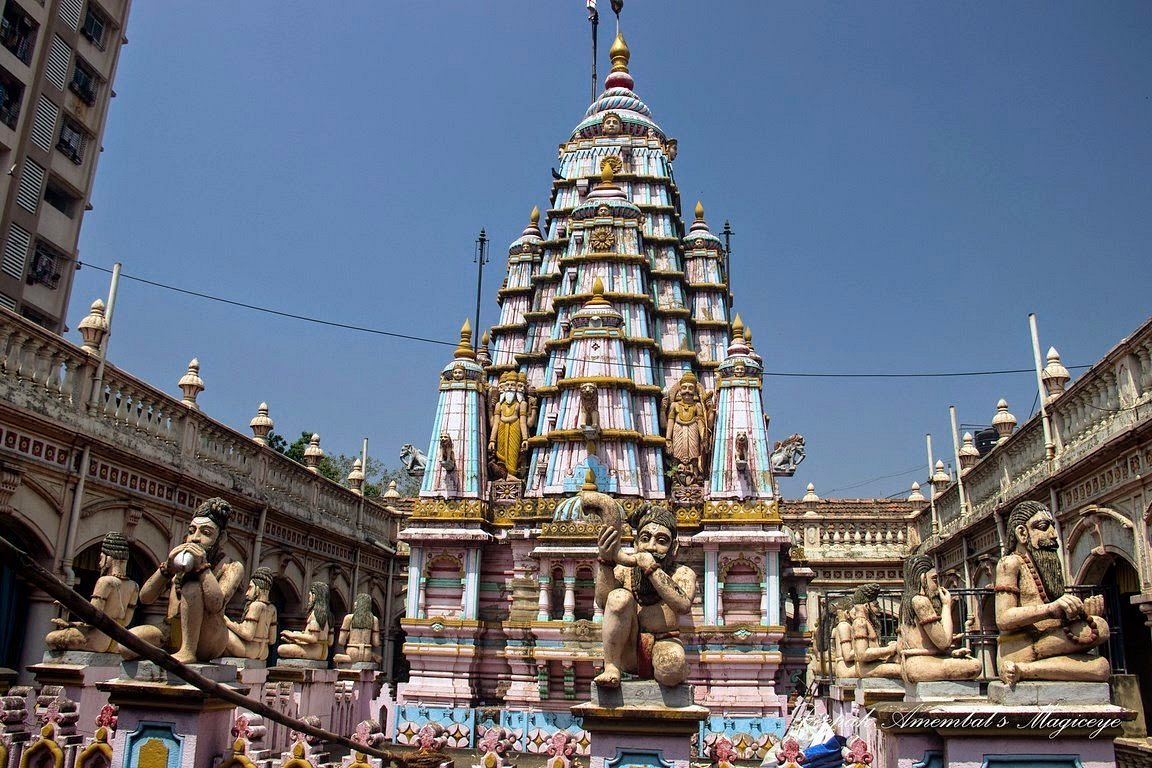 The Mumba Devi temple Mumbai is an ancient Hindu temple dedicated to the local incarnation of the goddess. The city itself is named after her, as Marathi is a descendant of Sanskrit. Mumba Devi is one of Mumbai's most revered and beloved deities. A visit to the temple will leave you feeling blessed and refreshed, and with a heightened sense of gratitude. To learn more about Mumba Devi, read on.
The Mumba Devi Temple Mumbai is a popular Hindu temple dedicated to the Maratha Goddess, Mumbadevi. She is worshiped by the local Koli fishermen and is considered a protector. The temple contains an old idol of the goddess adorned with gold necklaces, nose studs and silver crowns. The sanctum is open daily except Mondays, so make sure to plan your visit accordingly.
The temple also has a modern shrine with images of Goddess Mumbadevi and the goddess Annapurna. Inside the temple, you'll find a stone figure of the latter, seated on a peacock. There's also an image of a tiger carrying the goddess. It's a breathtaking sight. And if you're feeling a bit peckish after the experience, you can shop for sweets and fresh flowers in nearby shops.
While the Mumba Devi Temple is very simple and without complex architectural works, it is a popular pilgrimage destination in Mumbai. It receives approximately ten thousand visitors per day on weekdays, and upwards of 25,000 on festival days. The temple complex also contains shrines dedicated to Lord Ganesh, Indrayani, Jagannath, Balaji, and others. If you're a Hindu, you can visit this temple to see for yourself how many adoring devotees there are.
10. Chowpatty Beach, Mumbai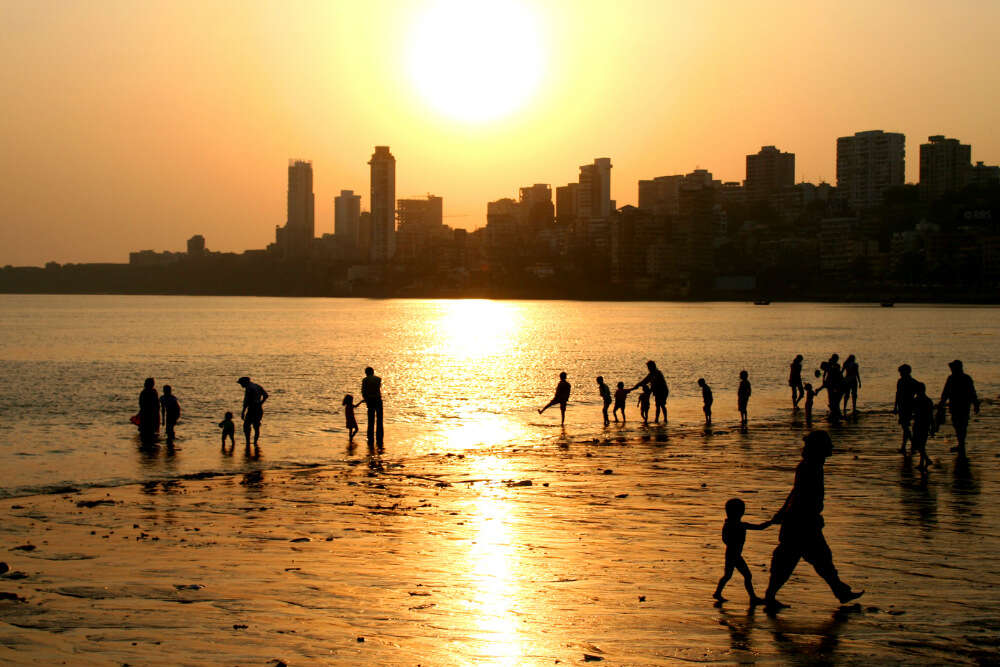 If you're looking for a quiet spot in the middle of the city, look no further than Chowpatty Beach, located near Malabar Hill. The beach itself is a pleasant stretch of sand and a picturesque sight. Although it isn't suitable for swimming, the pristine waters are ideal for watching the sun set over the Mumbai skyline. Chowpatty is also a popular destination for parties and festivals in the city.
If you're looking for the best beaches in Mumbai, you've come to the right place. Chowpatty Beach has scenic beauty that rivals the city's most famous beaches. This part of town is also the site of a unique festival. During Ganesh Chaturthi, held between August and September, people immerse massive idols of Lord Ganesha and pray for ten days. The beach is also a popular destination for locals who enjoy the lively atmosphere.
There's plenty to do in and around Chowpatty Beach. It's home to a wide promenade, 3.5 kilometers long (2.1 miles), flanked by palm trees and Art Deco buildings. At the end of the promenade is Chowpatty Beach, where you can stroll around and enjoy some local food and fun. There's also plenty of dining, from fast food to fine dining.
During your stay in Mumbai, you might want to take a break from sightseeing and explore the city's beautiful beaches. Chowpatty Beach is known for its fantastic food stalls and small cafés near the entrance. There are also a few stalls along the beach. A perfect spot for people-watching! Soak up the sun, enjoy the scenery, and get ready for an enjoyable day out!