In this article, we will discuss the various cuisines of Rajasthan. You will be able to find out about famous Rajasthani dishes such as daal baati choorma, laal maans, gatte ki sabji, and aam ki launji. In addition to the traditional Rajasthani food, you will learn how to make your own delicious dishes at home.
Daal Baati Choorma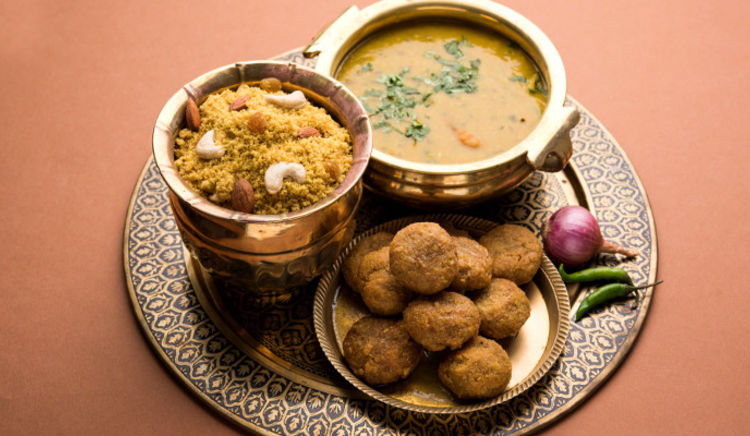 A classic dish is the dal baati churma, a dish that exemplifies the richness and diversity of Rajasthani cuisine. This dish combines lentils, whole wheat flour, and spices. The result is a mouthwatering and delicious meal. The charred, smoky baatis are best eaten with a dal. Then, the meal concludes with a choorma (sweetened gram flour).
The dal is cooked in a pressure cooker or a saucepan, and seasoned with spices. Ghee is then added to the mixture and it is left to simmer for 10 minutes. Alternatively, you can cook it in ghee or oil. Then, you can serve it with baati. Then, it is ready to be eaten!
Gatte Ki Sabji
If you are looking for some delicious food to try in Rajasthan, you should consider trying out Gatte ki Sabji. This spicy dish is made of gram flour dumplings that are dipped in a thick curd gravy. You can serve this dish for lunch or dinner, depending on the occasion. To make it, you will need 2 cups of besan, 3 tablespoons of oil, and 2 tablespoons of curd.
This dish is perfect for days when you are unable to buy fresh produce. All you need are chickpea flour, curd, oil, and spices. You can make your curd sour or tangy to your liking. Ensure that it is well whipped for a smooth texture, and add red chilies to the ghee tadka if you wish.
You can serve this dish with either chapatti or paranthas, or you can have it with rice. The curd in Gatte ki Sabji in Rajasthan should be medium to thick, but it can also be watery. To make it more nutritious, use full-fat curd. If you don't want to use cumin seeds, you can substitute carom seeds. Make sure that the gatte is cooked until it is soft.
Laal Maans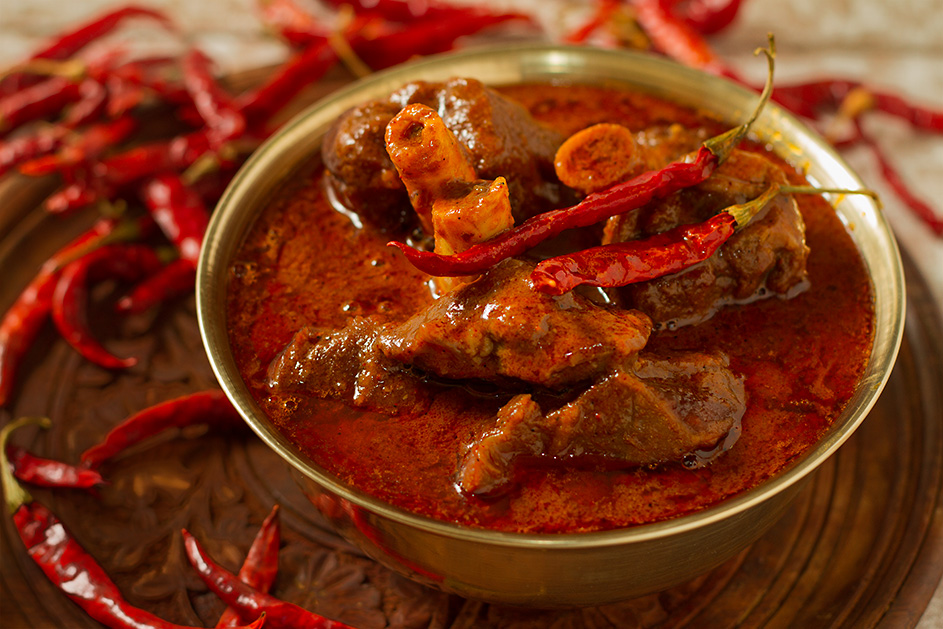 If you're ever in the region of Rajasthan, India, you've probably eaten laal maans. This spicy, meat curry is made with yoghurt sauce, hot spices, and garlic. The resulting gravy can be thick or runny. It's typically served with chapatis. Here's a quick guide to laal maans. Here's what to expect when you order it.
For the best flavor, you'll want to marinate the meat before cooking it. You can add a few drops of lemon juice and a few chopped coriander leaves before cooking. Alternatively, you can stir half a cup of yoghurt into the dish before serving. The spices in this dish will meld perfectly with the meat, and you'll be pleased with the result. This dish will wow your guests!
While many people associate Laal Maas with hunting, it is a traditional dish that's actually celebrated. The deep red color of Laal Maas is achieved by adding mathania chilli (a chili originating from a village in Rajasthan). The chilli isn't hot, but it's used in conjunction with other red chilies to give it a spicy kick. Authentic Rajasthani laal maans are the best way to enjoy a savory meal in the desert.
Aam Ki Launji
Aam ki launji, also known as keri pickle, is a very popular condiment in the royal state of Rajasthan. The recipe for keri launji has no fixed proportions; it's best to make a sample and adjust the ingredients to suit your own taste. You can adjust the amount of red chilli powder, whole spices and ground spices to taste. The chutney can also be made with or without water, depending on the preference of the cook.
The kacche aam ki launji is the most popular traditional recipe. This dessert has a unique taste – a mix of sweet and tangy flavors. The main ingredients are raw mango, fennel seeds, and nigella. It is served with rice or chapati, and it can be made ahead of time. For a traditional Rajasthani meal, try combining a large amount of kacche aam ki launji with a cup of rice and a small portion of chapati.
Ker Sangri
If you've ever traveled to the state of Rajasthan, you've probably tried the local Ker sangri cuisine. This tasty dish originated in Rajasthan and is a favorite among locals. The red and yellow spices are commonly used to prepare the dish, which is often paired with a glass of yoghurt. Traditionally, the dish is served with a fried potato. However, today, you can enjoy it anytime of day, since you can find it at most restaurants in the city.
When cooking this traditional dish, you should first wash the ker and sangri thoroughly, at least ten times. You can also purchase it from a Rajasthani store. Once you've bought it, you can then prepare the dish at home by boiling it in a pressure cooker with a few teaspoons of salt and turmeric powder. After soaking, you can then fry it with other ingredients from the region, such as sabut amchur (dried mango), lesua (glue berry), or kumatiya, a native plant.
Pyaaz Kachori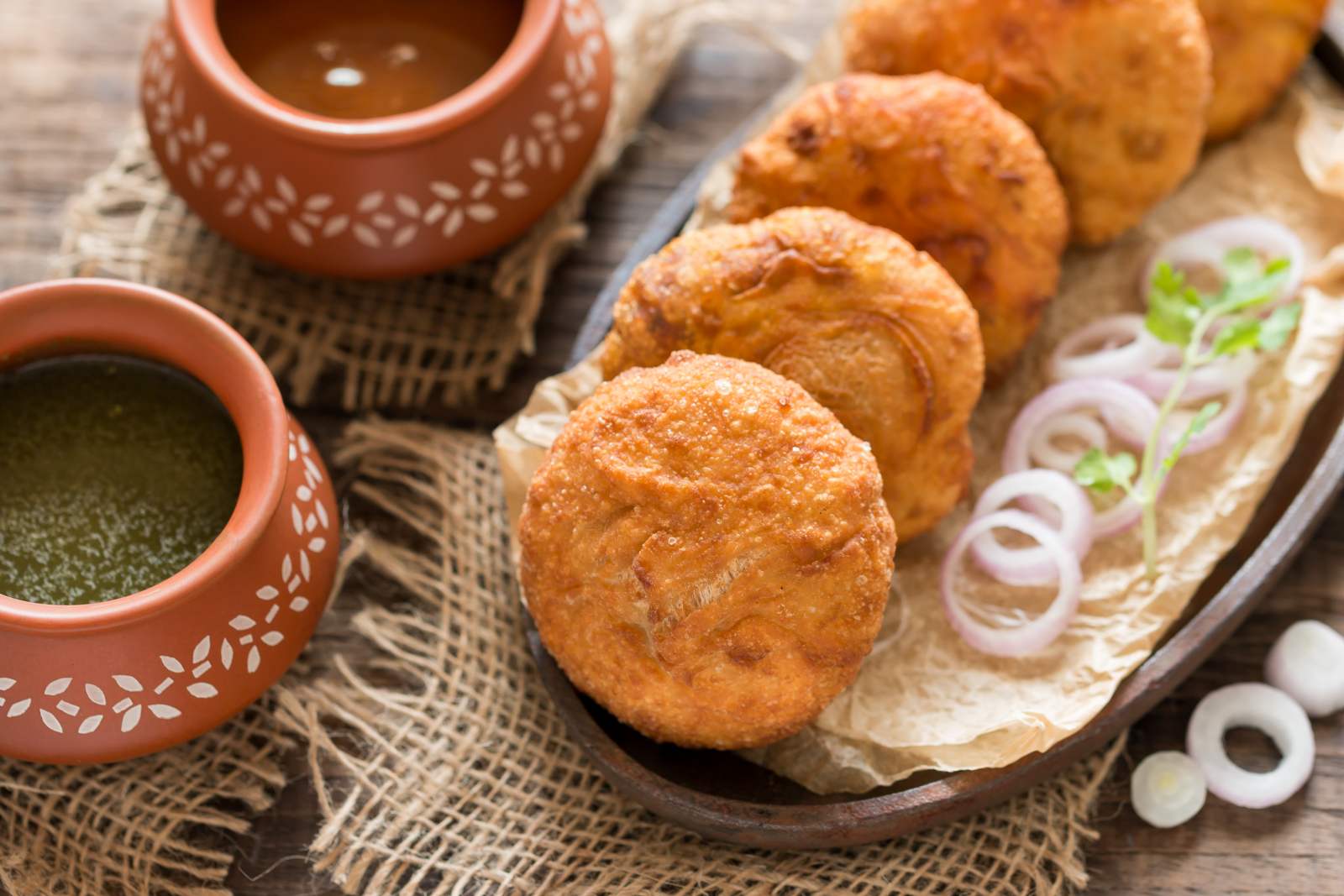 If you're visiting Rajasthan, you should definitely try the spicy street food known as Puaaz kachori. It is an onion stuffed pastry that is popular in the state. This dish is packed with spices and can be enjoyed as a breakfast or a late-night snack. The dish is so popular that it has acquired the status of an iconic street food in the state. In addition to being tasty, these kachoris go great with a cup of chai.
The dish originated in the southwestern city of Jaipur and has since spread to other parts of the state. Nowadays, it is a popular snack dish in other parts of North India and is a staple in many cities. It has even been included in the National Street Food Festival in December 2013 by the National Association of Street Vendors of India. The festival attracted 140 vendors from all over the country.
Mirchi Bada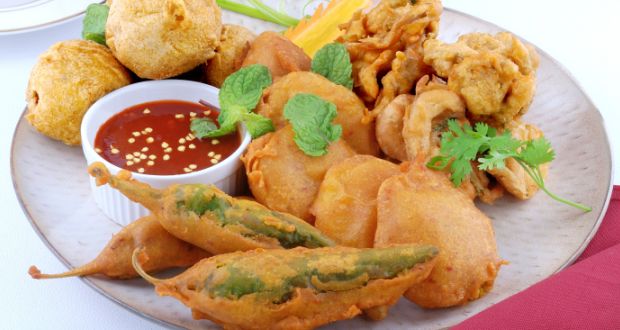 If you're planning a trip to Rajasthan, you'll want to sample the street food called "mirchi bada". This popular snack is stuffed green chillis fried in besan batter and topped with spices and peanuts. In Jodhpur, mirchi bada is especially famous. In Jodhpur, you'll find street vendors selling the dish right on the streets. You can also enjoy it as part of a meal at one of the city's numerous restaurants.
You may also want to try a popular street food called "mirchi bada," also known as mirchi bhajji in the South. The traditional recipe calls for thick green chillies dipped in gram flour and deep-fried. Mirchi bada is a spicy snack that goes very well with hot tea. Similarly, you can enjoy a bowl of Ram khichdi, a dish of rice cooked with aromatic spices, served with raita and a side dish of dal. In addition to spicy and sweet, mirchi bada is an important part of Rajasthani cuisine. It is an essential part of the local diet, and is a staple in most restaurants. A trip to Rajasthan is incomplete without sampling the local delicacies. The best way to get the most authentic flavours of this regional cuisine is to visit local food markets and restaurants. Make sure you check out Hebbars Kitchen to learn more about its traditional dishes and eat as much as you can.