Delhi the national capital of India has a long legacy of history art and culture. The city has witness the rise and fall of various dynasties. Thus the development of the city from historic point of view dates back to early 11 century A.D. During the various epochs the rulers contributed to the culture of the city. Post Independence Indian Governments has done a lot to enrich the city and for the infrastructural development. It you are on Delhi tour do not miss to see the markets of Delhi for shipping experience. In the colourful bazaars of Delhi you can be nostalgic and shop until you drop. Besides the old Bazaars Delhi offers plethora of options of shopping in the modern markets where you can shop the artifacts lifestyle goods, daily usage items etc.
Cannaught Place Market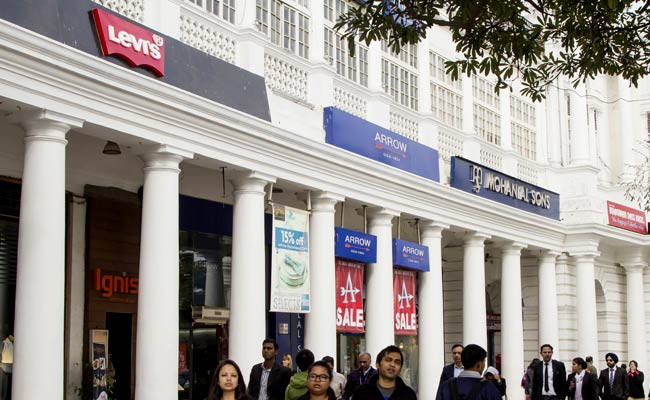 In the heart of the city's business and financial district is the frantic Connaught Place, a ring of colonnaded Georgian-style buildings lined with global chain stores. It is also home to vintage cinemas, bars, and Indian restaurants. On the edge of the area, stalls on Janpath Market sell saris and trinkets. Nearby attractions include the Gurdwara Bangla Sahib, a sikh temple with a reflecting pool, and the Jantar Mantar, a 1700s observatory with giant astronomical instruments.
If you love shopping, you will find a world of options in Connaught Place. There are many high-end store outlets for international brands, as well as independent individuals selling cheap knock-offs of traditional jewellery. Many of the smaller shops do not even own their own buildings, but exhibit handcrafted items. While you're shopping, be prepared to haggle and barter. The prices here are not cheap, but you'll be glad you did!
There are many places to shop in Cannaught Place, from international brands to quaint stores. You can browse for bargains and shop till you drop. Alternatively, you can go for a luxurious lunch at one of the local restaurants. In the evening, try to avoid rushing through the crowds. There are plenty of restaurants and coffee shops nearby. Cannaught Place is also home to the famous Bengali Market. And don't forget to take advantage of the free evenings to take in the atmosphere of the neighbourhood.
Sarojini Nagar Market- One of the top Markets of Delhi for Shopping
Whether you are a fashion fanatic or a budget shopper, Sarojini nagar Market in New Delhi is a must see. You can find cheap replicas of couture designs here, as well as clothing and accessories that are surplus from export. There are no changing rooms, so you must purchase your new outfit based on the look you like. Luckily, many shops are friendly to first-time buyers and you can find some great deals.
The market is usually open from 10am to 9pm. It's best to visit on a weekday, rather than a weekend. During the sweltering summer months, the crowds can be a bit intimidating. If you're going to shop in Sarojini Nagar Market, be sure to visit during weekdays. You'll find plenty of parking at the market, and there's no problem finding a space to park your car for the day. Keep in mind that the market is closed on Mondays, so be sure to visit during off-peak times. Book – Private Delhi Shopping Tour
When shopping at the Sarojini Nagar market, be prepared to bargain – you can get a good deal on almost anything, but be sure to bargain well. There are no trial rooms, so you'll likely need to use your best bargaining skills. Also, since most shops sell what's on display, there aren't many options for trying on different sizes. So, be prepared to bargain and shop for the best deal you can get!
Lajpat Nagar Market
If you are looking for affordable fashion and accessories, then the Lajpat Nagar Market is the place for you. There are many roadside shops and boutiques to choose from, as well as a wide range of clothes, shoes, bags, and accessories. One of the highlights of the market is the Mehandiwalas, or people who tint hands in the traditional style of India. Mehandi or Heena is a fashion trend that has become increasingly popular over the past few years, and it's definitely a great place to get a mehandi for a special occasion.
The Lajpat Nagar market is one of the oldest markets in India, and it's famous for its wares. The area is surrounded by middle class Indians, and visitors can get a glimpse of India's tradition while shopping. The market is home to a variety of items including clothing, footwear, bags, and even Indian bangles. It's also a great place to pick up home decor items, so don't be afraid to get your hands on them.
If you're hungry, grab a bite to eat at Rama Palace, a popular fast-food place near Pushpa Market. Their buckets of fried chicken are known all over the world. They also serve burgers, shakes, and sides. If you're in the mood for a tasty meal, consider a trip to Rama Palace for some delicious fried chicken. Just make sure you try the chicken wings, fried bananas, and sides.
Karol Bagh Market – One of the top Markets of Delhi for Shopping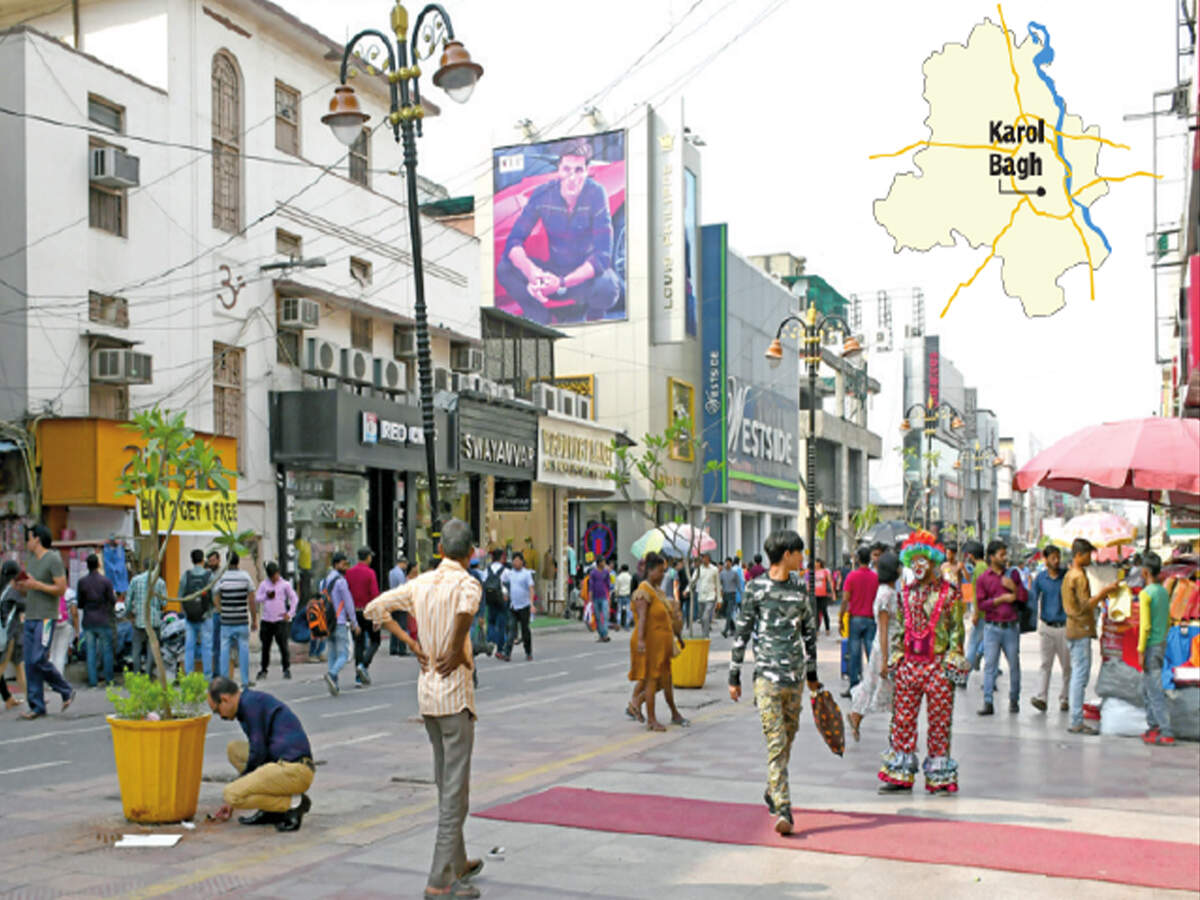 If you're looking for some retail therapy in the heart of Delhi, look no further than Karol Bagh Market. Whether you're looking for a designer handbag or a branded jacket, Karol Bagh has you covered. You'll find shops of all sizes and all types, and there are also a number of stalls selling second hand goods and wares. In addition to shopping at big retail establishments, you can also find good deals on mobile phones and electronic gadgets at the market's Gaffar market.
While in Karol Bagh, don't miss the flea market located near the temples. There are also several roadside shops selling fashion jewelry, clothes, and other items. Take the E-rickshaw to reach the destination quickly and conveniently. Make sure to bring some cash and be prepared to bargain! And don't forget to bring your camera! This bustling market has something for every occasion. Whether you're looking for a unique gift for a loved one or simply want to find an interesting piece of jewelry, there are endless things to see and buy here.
Food is a big part of Karol Bagh's charm, so try to find an affordable restaurant that serves authentic, delicious food at a reasonable price. If you're looking for a snack or an afternoon treat, the Karol Bagh market is a must-visit. Famous Karol Bagh food establishments include Roshan di Kulfi and Roopak stores. Roopak also has a pani puri shop outside, so you can stop in and get a mouth-watering plate of food for only Rs. 200.
Chandni Chowk Market – Top Markets of Delhi for Shopping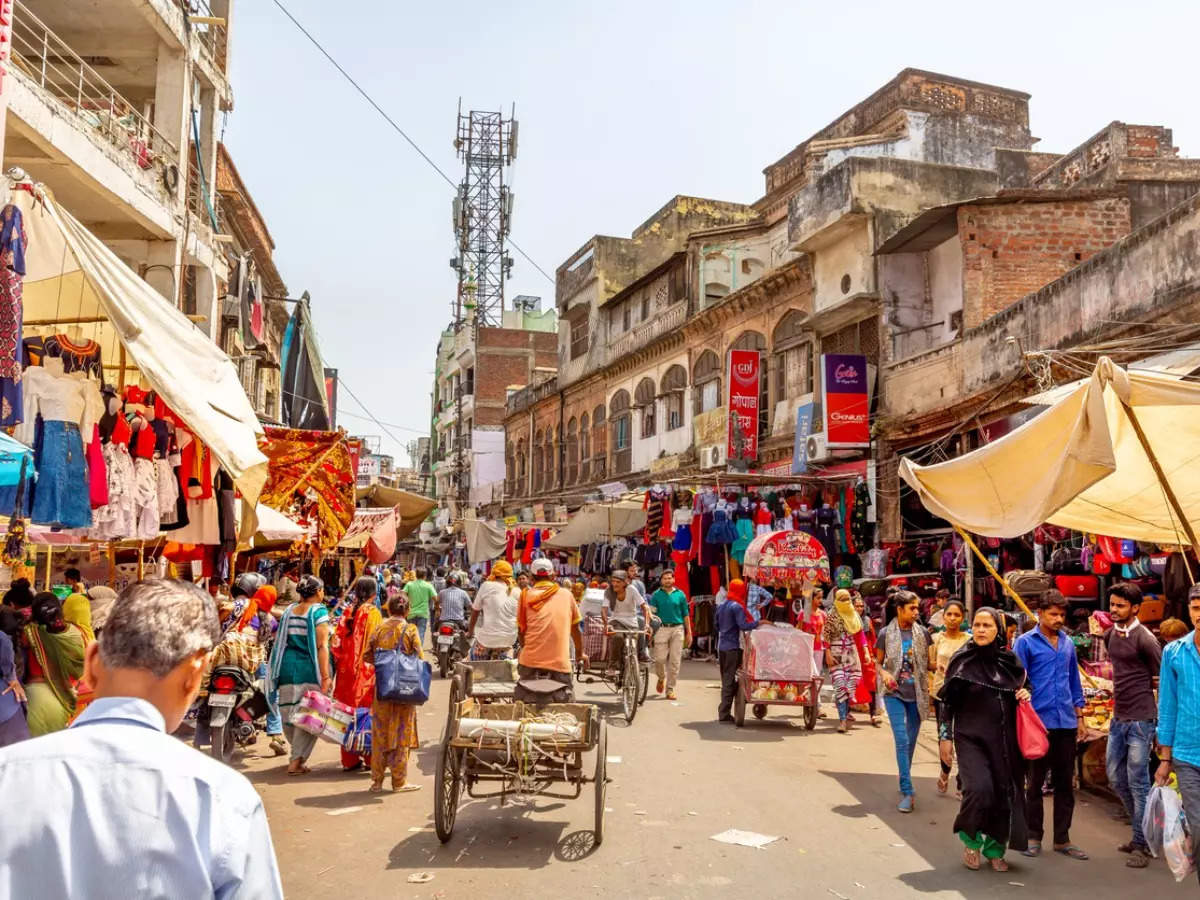 If you're in the mood for a bit of retail therapy, Chandni Chowk is the place to go. The 17th-century market was once a half-moon-shaped square with a canal running through the center. It was originally built by Mughal emperor Shah Jahan for his wife Jahana Begum. Today, you can find everything you need, from jewelry to clothes to eats and everything in between, at the Chandni Chowk Market in Delhi.
For food, you can't go wrong with the many stalls located around the market. The most famous is the Paranthe Wali Gali, which offers many different varieties of Paranthas along with chutneys, sabzi, and sweets. You can also sample a range of non-vegetarian foods at Bikanerwala and Haldiram's. For sweets, try Nataraj Sweets.
For wedding cards, there is a huge market called Chawri Bazaar. It has been a staple of Delhi's market scene for centuries. You can find invitation cards of all types here. The street is lined with scores of shops selling them. There are also snake-like rows of people gathered at the printers. If you love photography, be sure to head to Kucha Choudhury Market. There are cameras in every corner of the market. Photographers flock to this market to buy their equipment at attractive prices.
If you have time, you can also visit the Red Fort. This majestic fort is built on the edge of Chandni Chowk and spans 250 acres of land. The fort contains numerous intricately-decorated rooms and courtyards, as well as artworks from Europe, Persia, and India. Whether you're in the mood for some retail therapy or want to purchase a unique souvenir, there's no shortage of things to purchase.
Nehru Place Market
If you are looking for cheap electronics in New Delhi, you may want to check out the Nehru place Market. You'll find a huge variety of electronic gadgets here for less than you'd pay in the rest of the city. Even if you aren't in the market for a new device, you can find a variety of stores that repair them. And since the market is so big, you'll have no problem finding a good deal no matter what.
The stores in Nehru place are surprisingly affordable and are filled with genuine brands. Since there are no set prices for most items, you can bargain your way to a great deal. The staff here is friendly and knowledgeable, but it's still a good idea to double check the authenticity of the products before you make your purchase. However, most stores in Nehru place offer online shopping as well. If you don't have time to visit the market, there are several places where you can buy electronics in Delhi.
If you're coming from the city, you can get to Nehru place using the metro from Kalkaji Mandir. It takes around thirty minutes from the New Delhi Railway Station to reach Nehru place, and is located just one hour from Nizamuddin Railway Station. The market is an important hub for information technology in the city, and is slated for an additional Metro station in the coming years. Moovit can even tell you the bus fares to Nehru place and help you plan your trip.
Khan Market – Famous Markets of Delhi for Shopping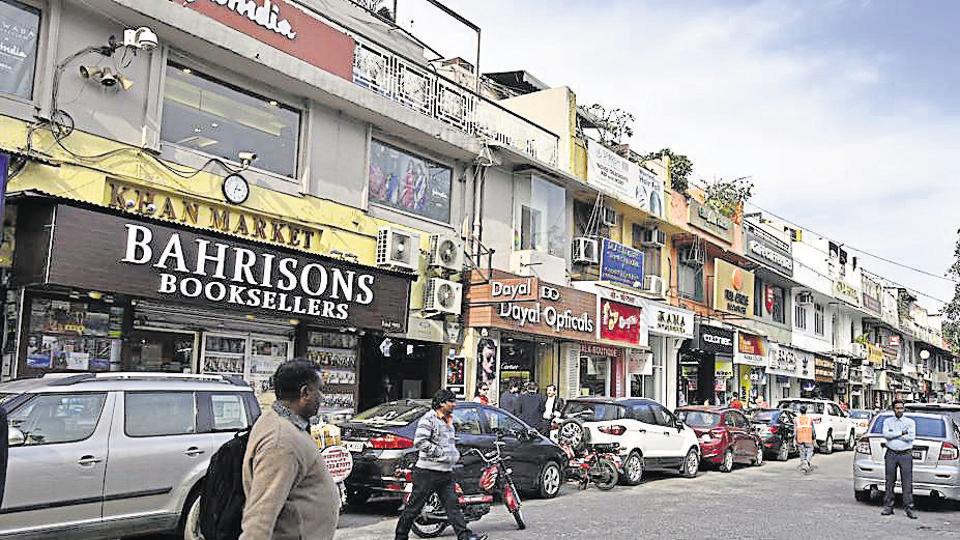 The upscale, cosmopolitan shopping district of Khan Market is one of the most popular shopping destinations in New Delhi. International designer labels, upscale boutiques, and jewelers line the streets. Gourmet street food stalls and restaurants serving Southeast Asian fusion cuisine and Italian wines line the streets as well. If you're looking to unwind with a glass of wine, a visit to Khan Market is definitely in order.
While the market is often crowded with tourists, the area also offers a peaceful atmosphere. The atmosphere is calmer and more relaxed than Chandni chowk, which can be overwhelming. However, Khan Market does have its share of luxury shops. OGAAN, for example, features many famous designers' clothing collections and accessories. It is also home to several shops selling luxury accessories, including ear rings, bracelets, necklaces, and brooches. The market also features many restaurants and lounges.
The central lane offers the best prices in Khan Market, ranging from Indian cuisine to upscale western cuisine. You'll find everything from cheap clothes to trendy accessories at this lane. While shopkeepers here are notoriously difficult to bargain, with enough persistence, they'll often budge. If you're determined, though, they'll relent. Whether you're looking for a quick meal or an afternoon treat, Khan Market is an ideal place to grab a snack.
The upscale stores and boutiques of Khan Market are among the best in the world, so expect to spend a little money while you're in the city. In addition to shopping for clothing and household items, Khan Market is also known for its many famous restaurants. The market was established in 1951 and was originally a small neighborhood market with residential units. The area is now one of the most expensive retail markets in Asia. The architectural design of the buildings in Khan Market gives it the feel of Lutyens' Delhi. It is a popular shopping destination for Delhi's influential as well as diplomats. You can also find great jewelry, handmade toiletries, and many other types of items.
Janpath Market- Awesome Markets of Delhi for Shopping
You can spend hours browsing the stalls of Janpath Market in New Delhi. The market attracts foreigners and locals alike with its dazzling array of souvenirs and home accessories. The prices here are competitive compared to most other markets in the world. However, you should beware of the hawkers who are out to con you with a faulty product. Here are some tips to help you enjoy your time in the market.
Whether you are looking for a place for a romantic dinner or a romantic getaway, there are hotels near Janpath Market to suit every budget. The top hotels in New Delhi include The Lalit, Ashok, and Jaypee Siddharth. The amenities here are second to none. Each room has an en-suite bathroom, free Wi-Fi, and 24 Hour check-in. Book your stay on a reliable travel website like Cleartrip to make your trip easy and affordable.
The main attraction at Janpath Market is bargaining. This is one of the top Markets of Delhi for Shopping. You can buy Tibetan masks, a wide range of Indian and Chinese souvenirs, and kitsch souvenirs. You can even buy some clothes for kids here. You can also pick up some home décor items. And if you have a sweet tooth, a trip to Janpath Market is just the place for you. Soak in the atmosphere of the atmosphere here. There is also a wide variety of cuisines to choose from.
If you love to shop, then a visit to Janpath Market is a must for you! If you're visiting the capital of India, you must visit the Janpath Market! As you may have guessed, it is the most popular market in Delhi. The name 'Janpath' refers to the street's market, but the locals call it the Janpath market. The market is open Monday to Saturday between 11 AM and 8 PM, though the food stalls are generally open until late.
Pahar Ganj Market
If you want to shop for Indian crafts, textiles, and street food, you'll have to visit the lively PaharGanj Market in New Delhi. This is one of the top Markets of Delhi for Shopping. While shopping here, you'll have the opportunity to observe the bustling daily life of the people who live in and around Delhi. And if you're hungry, you can grab a bite from the many food stalls. After all, who doesn't love street food?
To get to PaharGanj Market, you'll have to head to the Ramakrishna Ashram Metro Station and the R.K. Ashram Marg metro station. You can then walk for about a kilometer to get to the market's main bazaar. But be prepared for a noisy, dirty, and chaotic experience. If you're not willing to walk through the dirty, crowded, and noisy market, don't waste your time.
In Paharganj, you can find all kinds of bargains on clothes and accessories. Some of the items here are inexpensive but still great for everyday use. Many of these items also make great souvenirs. Leather shoe shops are a mainstay of this market. The vast array of styles of footwear will be sure to suit any taste and budget. Some of the stores even have customised items for your formal footwear. You can pick the right pair of shoes for your outfit and head home with a bargain.
If you're in Delhi during the holiday season, don't miss this lively market. Here, you can find Indian handicrafts, textiles, and other goods at affordable prices. The narrow streets of this Delhi market make it easy to reach by train. But keep in mind that it can be busy, and that some sections can get quite crowded. You'll have to take your time to explore the whole market, especially if you're a newcomer to the city.