Whether you're looking to book a business trip or a romantic getaway, the Best Hotels in Mumbai can make your stay in the city unforgettable. Choose from luxury properties like the Taj Mahal Palace Hotel, Oberoi Mumbai, or ITC Maratha. They all offer excellent service, as well as modern amenities and world-class cuisine. Read on to learn more about these great hotels in Mumbai. We'll cover the Grand Hyatt, Oberoi, and Grand Maratha in more detail.
1. The Taj Mahal Palace Mumbai
The Taj Mahal Palace Hotel Mumbai is an iconic palatial structure, a landmark in the city. Built in 1903, it is a luxury hotel that features lavish rooms and facilities. Its interiors are inspired by the European summer palaces. A poolside restaurant and 24-hour fitness center are also among its facilities. The hotel is ideal for business travelers and also caters to individual needs.
The Taj Mahal Palace is an iconic landmark and a five star deluxe hotel in Mumbai. Originally opened in 1903, the hotel has won numerous awards over the years. The location is excellent and attracts the cream of society. Located in the financial district, the hotel is within walking distance of popular tourist attractions in the city. The Taj Mahal is only an hour away from the Mumbai International Airport.
For dining, the hotel has several excellent restaurants. The restaurant Wasabi by Morimoto and the Golden Dragon are popular with politicians. The hotel's 24-hour coffee shop, Souk, is an excellent option for a quick coffee break. The Taj is a popular choice with travelers and is considered one of the best hotels in Mumbai. If you are looking for a romantic getaway, the Taj Mahal is the perfect option.
2. Oberoi Mumbai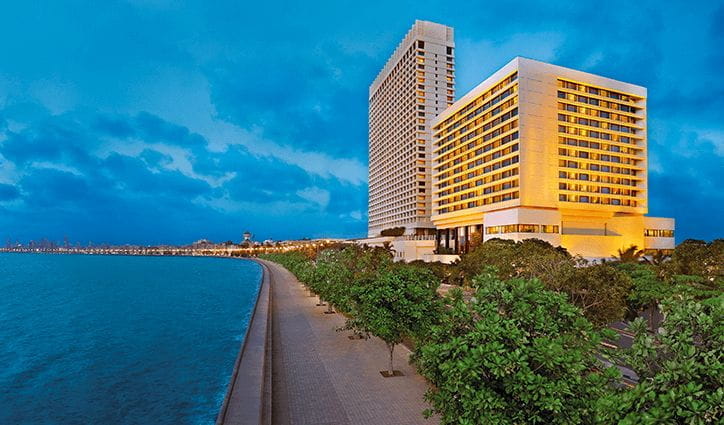 Located on Marine Drive, The Oberoi Mumbai is a luxury hotel with a stunning location and spectacular views. With 287 rooms, the Oberoi has something for everyone. Spacious rooms feature modern decor, iPod/iPhone docks, and flat-screen TVs. Upgraded rooms include living rooms and ocean views. There is also a spa and fitness center on-site.
There are many amenities at the Oberoi, including a fitness center and spa, butler service, laundry, concierge service, and business center. The hotel has an arcade full of luxury stores. The spa offers a full range of treatments and therapies. The onsite restaurant, Fenix, serves international cuisine and Asian specialties. The 24-hour spa is home to an extensive selection of teas and cocktails.
The Oberoi offers luxurious, modern rooms and suites. The lobby features Grecian marble floors and a grand piano in a red and green hue. The hotel has abundant natural light, and guests can take advantage of floor-to-ceiling windows to enjoy the view. The Oberoi Mumbai is also close to China Town, the National Centre for Performing Arts, and the Chhatrapati Shivaji Maharaj Museum. The hotel's 214 rooms and suites feature a modern feel with walnut furnishings and dark oak floors.
Suggested Tour Packages
3. ITC Maratha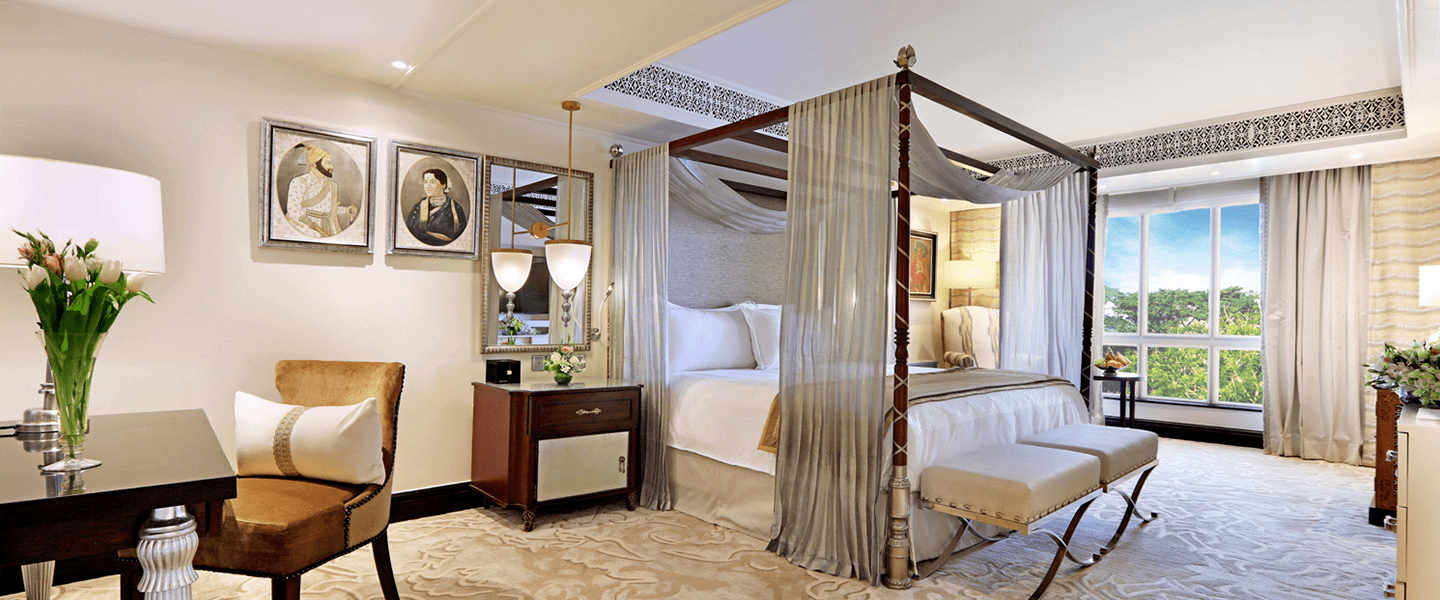 A Luxury Collection hotel in Mumbai, ITC Maratha offers a variety of facilities and services to suit the needs of discerning travelers. You can take advantage of the complimentary Wi-Fi in public areas, indulge in a relaxing massage, or indulge in a rejuvenating steam room before your evening meal. You can also make use of the hotel's fitness center and enjoy shopping in its boutiques.
The ITC Maratha offers five-star accommodation, a spa, and eight restaurants. The hotel offers a wide range of dining options, including the award-winning Peshwa Pavilion. Diners will find delicious Indian fare at Peshwa Pavilion, which specializes in delicacies prepared in a clay tandoor. Pan Asian serves authentic Asian dishes. There is also Bombay High, which offers an impressive selection of whiskeys. Finally, guests can unwind with a hot cup of tea at Catherine's – The Tea Lounge. Breakfast is included in all rates, as is room service.
The ITC Maratha, Best Hotels of Mumbai, offers spacious rooms and modern amenities. The 380-room hotel has a fitness center and a business center with complimentary wireless Internet. There is also a kids' menu available, and guests can request babysitting services if needed. The hotel's staff is available to assist with sightseeing and ticket reservations. You can use the hotel's valet parking to get around town with ease.
4. Grand Maratha Mumbai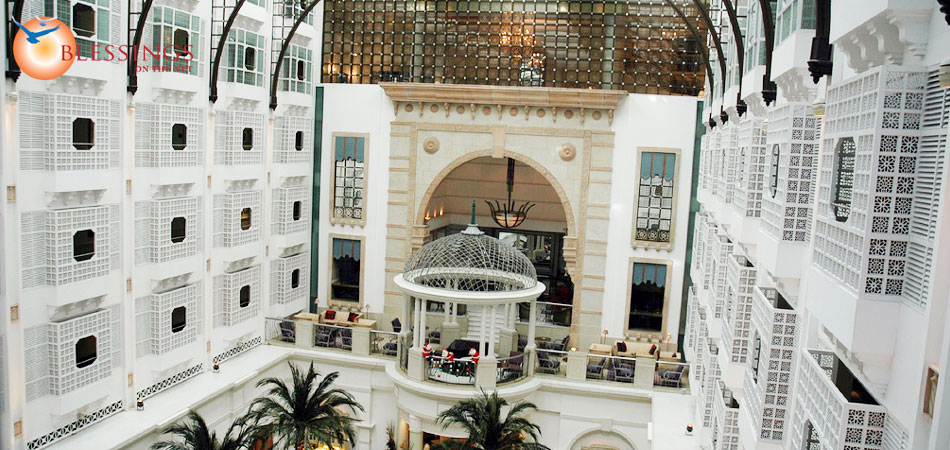 Located in northern Mumbai, the Grand Maratha is near the central business district and the north business district. It's also close to the commercial complexes of Bandra and Andheri. Other nearby attractions include the Mahakali Caves and Sanjay Gandhi National Park, which are both within a half-hour drive. Popular tourist destinations are within an hour's drive of the hotel.
The hotel has 287 rooms and suites that are spacious and elegantly decorated. Each room comes with a flat-screen TV, a minibar, and a private butler. Guests can also enjoy complimentary wireless Internet access and packed lunches. Guests can take a short drive to reach UTV Software Communications and the Haji Ali Dargah, two of the city's most popular attractions.
5. Hotel JW Marriott
The recently refurbished Hotel J.W Marriott in Mumbai features contemporary furnishings, art prints, and marble tiles throughout the hotel. The hotel also features two swanky bars and a gym. The hotel has many features that appeal to travelers, including a free airport shuttle and views of the Arabian Sea. Bollywood stars are also frequent guests of this hotel. Its location on Juhu Beach makes it ideal for travelers who are looking for a beachfront getaway.
This 5 star hotel in Mumbai is just 20 minutes away from the airport. It offers a view of the Arabian Sea and is conveniently located near the business district. The rooms are spacious and have a minibar. You can enjoy free newspapers in the lobby, and there is 24-hour room service. Those who want to experience the best of Mumbai can book a room at the J.W Marriott. The property is also part of the Marriott Rewards program, which lets you earn airline miles and points by staying at any JW Marriott hotel.
Suggested Tours
6. Hotel The Leela Mumbai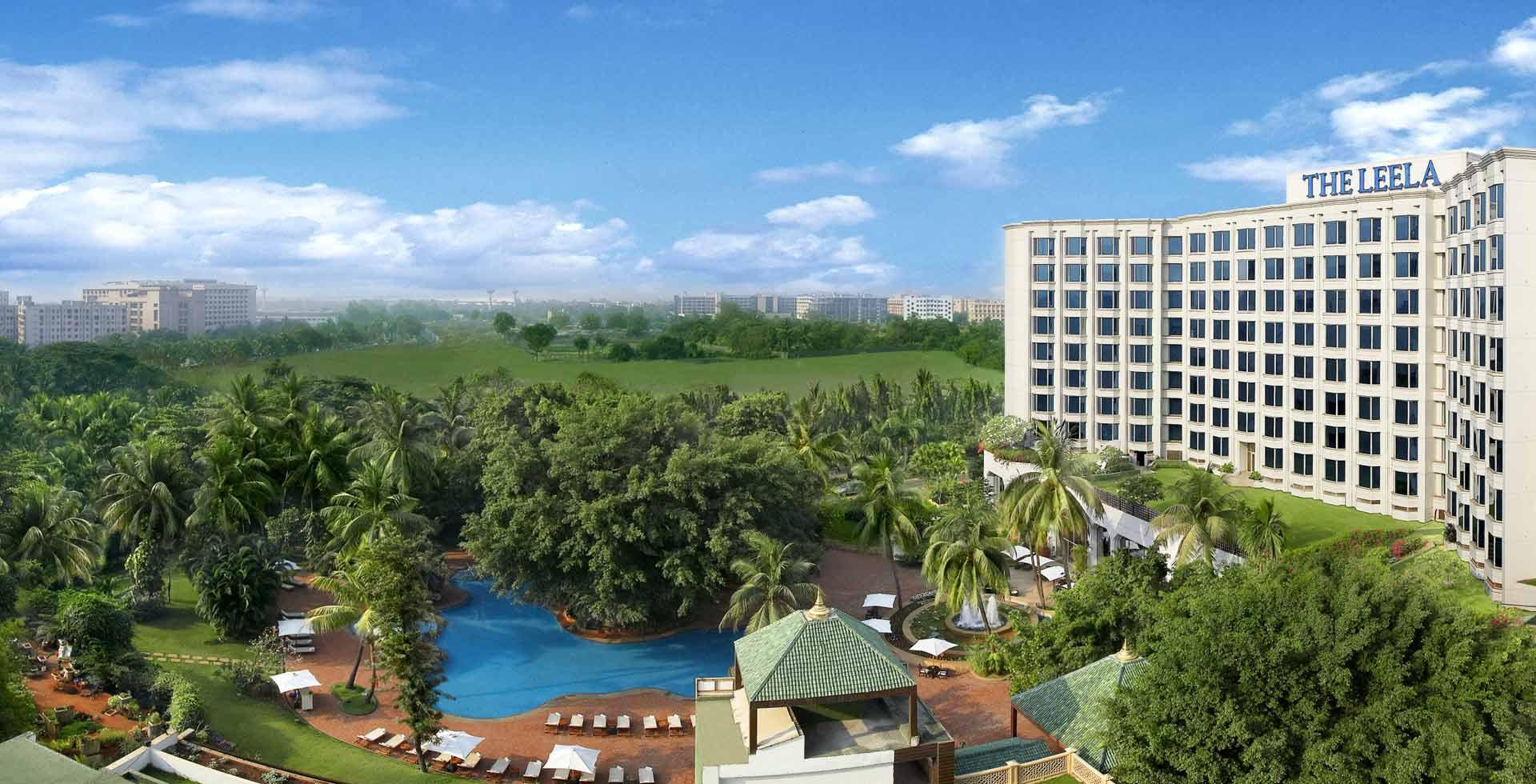 The luxurious Hotel The Leela Mumbai is located on eleven acres of lush greenery and is one of the best hotels in the city. This luxury hotel has luxurious interiors with marble floors, columns, and a massive chandelier. The luxurious interiors are complemented by plush upholstered sofas and rugs on wood floors. The hotel is perfect for business travelers, and offers extensive conference facilities. The concierge is on hand to help you plan your day.
A Leela hotel has free airport transfers, luxury BMWs, and beautifully decorated rooms. Although there is no free wifi, the hotel provides complimentary breakfast and an executive lounge for its guests. Its staff is strict about early check-ins and late check-outs. There are some minor issues, though, including a lack of ventilation and a slow lift. While the rooms are clean and comfortable, they are also quite pricey.
7. Hotel The Santa Cruz
Hotel The Santa Cruz is one of the best five star hotels in Mumbai. The hotel is well-equipped with high-quality amenities and maintains an aristocratic atmosphere. The hotel has 279 spacious rooms with intelligent features including flat-screen televisions, Bluetooth speakers, coffee makers, and safes. The Santa Cruz is also a health-conscious hotel, so it practices extra hygiene standards. It serves world-class buffet meals, with a wide variety of options for dining.
There is no dearth of luxury in Mumbai, and the Santa Cruz is no exception. This 5-star hotel features art hangings created by international artists. Its elegantly furnished rooms are sure to astonish even the toughest traveler. The hotel offers deluxe rooms and Executive Club Rooms that come with access to a Club Lounge. All rooms come with safes and telephones, so you can communicate with friends and family while staying here. Online booking is also possible, so you can reserve a room online and pay at the time of check-in.
The hotel is conveniently located, with a shuttle to the airport and other attractions just a few minutes' drive away. It is located 6 km from the Nehru Science Centre. It also has free WiFi. A coffee machine and free WiFi are available at the hotel. A minibar and coffee machine are provided for your convenience. Its location is excellent, as it is close to Mumbai Chhatrapati Shivaji Intl. The hotel is also close to the Phoenix Market City Mall and Powai Lake.
8. Hotel The Trident Mumbai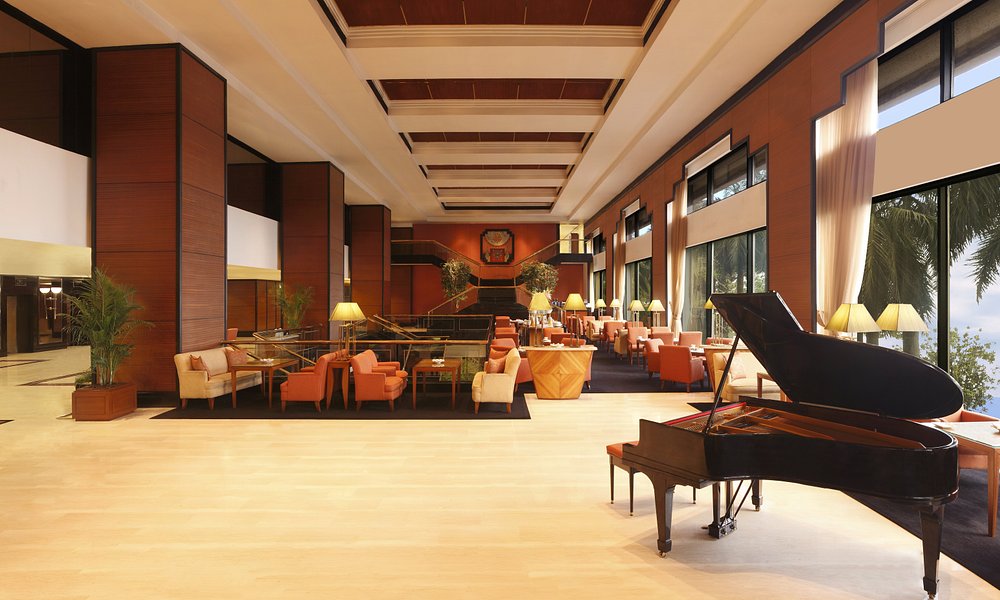 The modern design of Hotel The Trident Mumbai is a welcome change from the usual bluffs of the city. The hotel's 555 rooms are spacious and well-appointed, with full-length artistic windows affording magnificent views of the Arabian sea and Marine Drive. Rooms also include high-speed internet and LCD TVs. The hotel's staff is on hand to assist guests with dining, sightseeing, and other reservations.
The contemporary design and spacious layout of Hotel The Trident Mumbai set it apart from its competitors. Spacious suites, a generous pool, a large gym, and a sophisticated spa complete the picture. In addition to its superb facilities, guests can take advantage of the hotel's proximity to some of the city's best shopping and dining. A playground is available on the 11th-floor terrace.
There are three restaurants on the hotel's premises. Frangipani offers fine European fare, and India Jones serves award-winning Southeast Asian dishes. The Verandah, a cozy café with an expansive wine menu, serves healthy food. Other dining options include the tavern and the Opium Den. The lobby bar serves cocktails, while the lower-level Botticino features an impressive grappa display. Breakfast is served at Frangipani restaurant and at the Opium Den.